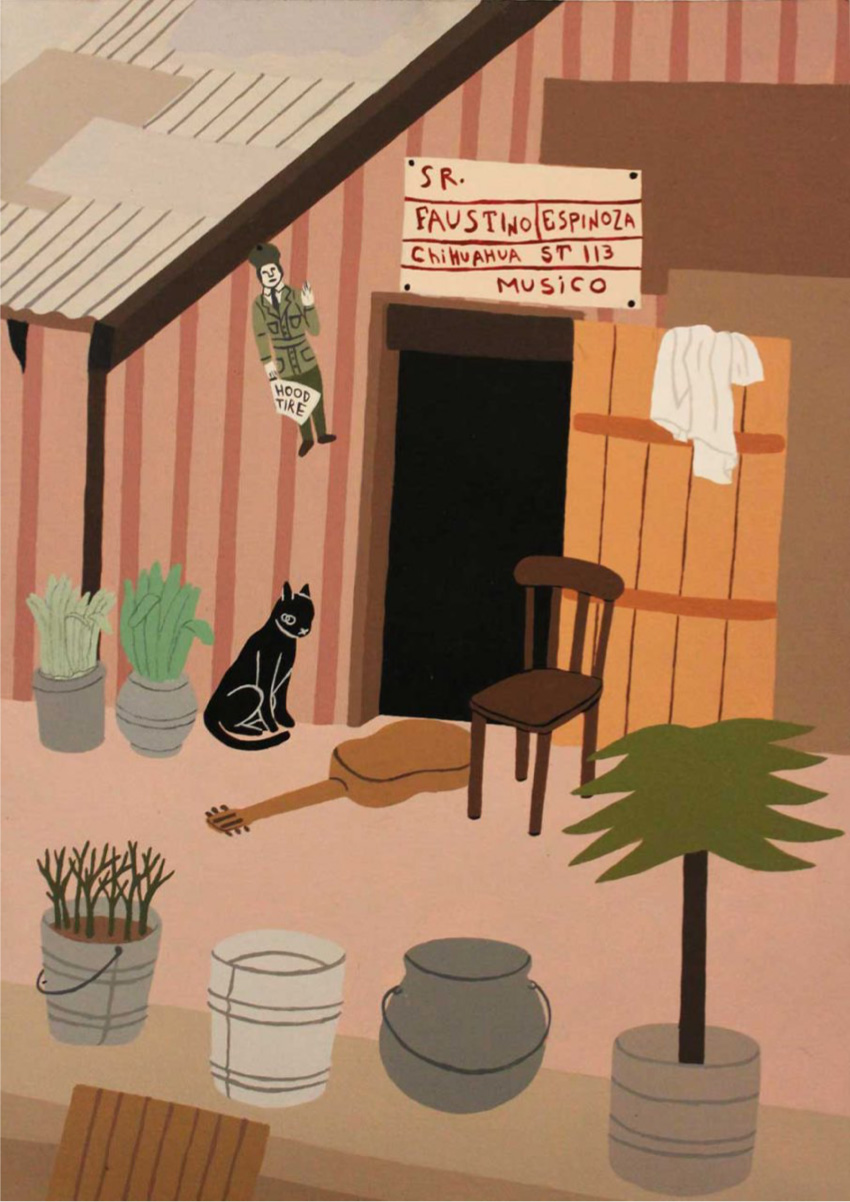 -

About the series:


"Cidade no interior" ("Town in the Countryside") was a series of works presented at Logo gallery (São Paulo/SP, Brazil) in April, 2013. The exhibition had as main inspiration images by street photographers from the 1930's and 1940's, specially the documentation done by Walker Evans in the south of the United States, right after the Great Depression.

_

"In her solo show at LOGO, entitled Cidade no Interior [Town in the Countryside] the young artist from the state of Rio Grande do Sul, Talita Hoffmann, is presenting new artworks which, for the first time, relate her painting with a time and place. Although the desolate and apocalyptic scenes portrayed in her previous works were untraceable and nearly alien, Talita has now encountered a direct association with a specific historical moment: the American Great Depression in the 1930s. The artist refers to the photos by Walker Evans which crystallized the period in the popular mindset, and transposes those notorious roadside landscapes, with their precarious constructions and hand-painted commercial signs, into her invented realm.

As in the folk music of the southern United States that provided the artist's connection with Evans's photos, her paintings exalt the simplicity of the things and the sincerity of the people, projecting an experience that she herself, as an inhabitant of urban centers, has never known first-hand. In this moment of pseudo-nostalgia, Talita remains true to her aesthetic ideals, producing pleasant but simultaneously strange images with acrylic paint on canvas or paper. Despite their sanity, the unlikely compositions and abnormal figures precisely created by the artist allow for associations of her work with that of outsider and eccentric artists such as Henry Darger."

Lucas Ribeiro - text about the exhibition Cidade no Interior [Town in the Countryside] (april, 2013).

-